It's spring! Finally, you can take off your coat now and then. The perfect chance to show your vintage clothing. If you love your new dress or blouse, you'd wish you didn't have to wear your coat. After all, you usually have one 1 or 2 matching coats, yet much more outfits you want to wear.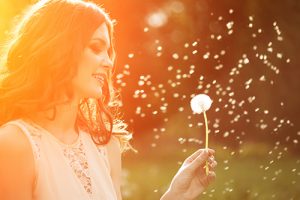 You can start looking for the most beautiful vintage clothing. You don't have to go to Paris or Milan you can order almost anything from your armchair. Google has really simplified our lives. You can find anything you like, at leisure, at the best price.
Tips for finding vintage clothing
Vintage clothing usually distinguishes styles or periods. You can search for dresses from the twenties or from the fifties, but you can search for rockailly or sailor style as well.
If you don't know period or style, sometimes the name of a certain celebrity whose clothes you like might help you. For example Audrey Hepburn, Brigitte Bardot or Marilyn Monroe. You might have spotted someone on TV wearing a lovely vintage or retro dress. You can google her name or episode. Usually a brand sponsors a series and wishes to promote his or her vintage clothing.
You can search for a certain model, such as long or short dress, sleeveless or long sleeves, or more even more specific. For this, knowledge of fashion is required. For example, a pencil dress is a close-fitting skirt or dress, a swing dress is a dress with a wide, usually circular skirt and a sleeveless body. Another famous vintage dress is the halter-neck dress, with back closure and bare back from the seventi4es or the flapper dress, a dress from the twenties rather long and straight, usually with fringes.
You can also search for colour. After all, not all colours match with your complexion. You can for example search for "red dress" or "black dress" and get all different models in your favourite colour.
Order two or more sizes of the same dress, skirt or blouse to be sure your purchase fits and, by the way, convenient if your weight tends to fluctuate. In this way, you don't have to be sullen if your dress doesn't fit anymore after two weeks beach holiday!
Actually, there isn't any good reason to go shopping in the city. If you don't want to miss anything, you'd better stay at home, sit down and order online.