Striving for luck is rarely successful, it's like searching for the perfect A-line dress, you never find it, until you stop searching one day and almost stumble over it.
Searching is blind
!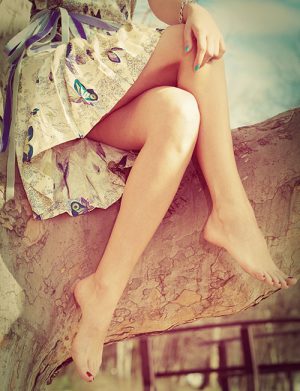 Love is blind, just like searching. Perhaps they are even linked to each other. After all, you search and find and seem to be blind. It's like searching makes you a little blind. Actually, the stress involved in searching makes you a little blind.
It's quite logical. After all, if you escape from danger, you must not be distracted by details. It definitely declares why I can't find my keys one moment, while they appear to be hanging at the usual place the other time. It also declares why love is blind; as you desperately want a partner you overlook possible shortcomings conveniently, which is good, after all, nobody is perfect. It also declares the many bad bargains women still experience.
We want something that much, that we initially overlook the price tag, the skirt which is actually too long, or the collar which isn't totally perfect. We are so keen on finding the most beautiful dress, which makes us look great, that we, once we finally have it, forget about the rest, even the fact that it actually doesn't look great (or even worse: doesn't fit).
A-line dress only for minors and anorexia nervosa patients
My search for the perfect A-line dress was slightly different. Once, I was really looking for the perfect one, canary yellow, wide skirt with pleats, sleeveless and straight neckline. I was searching so hard, that I didn't even find one which met my expectations.
By the time I found something which was pretty much ok, I detested all colours yellow and didn't want to wear an A-line dress anymore, rather preferred a more mature version, revealing natural shapes, like a pencil dress. After all, tastes not only differ, they change over time.
Sometimes it is hard to admit it to yourself, especially when you discover that you love the "old-fashioned" dresses of your mother or even your grandmother which are "so vintage!". The A-line dress isn't part of it anymore; actually I believe it is a dress for minors, pupils and students.
If you call yourself a woman, don't hide yourself in an A-line dress but pick a dress which reveals your female forms, inclusive of big bottom, belly and legs. After all, they are yours